COUNTY OF SAN DIEGO, HEALTH AND HUMAN SERVICES AGENCY BEHAVIORAL HEALTH FEE FOR SERVICE PROVIDER DIRECTORY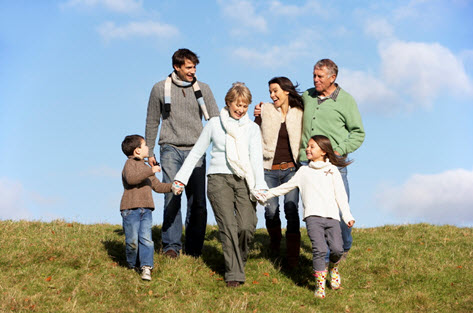 The County of San Diego, Health and Human Services Agency Behavioral Health Services administers Children, Youth and Families Behavioral Health Services. This provider directory describes the services currently funded by the County of San Diego through the Fee for Service (FFS) Network.
Optum Public Sector San Diego is the Administrative Services Organization that manages the FFS Network.
COMMONLY ASKED QUESTIONS:
Should I see a therapist or a psychiatrist?
Find out which is right for you by calling 1-888-724-7240 to speak to a licensed clinician that can assist you to find the best fit for you or your family member. You may call this number 24 hours a day, 7 days a week in any language of your preference.
If you prefer to connect via chat you can go to: www.optumsandiego.com to chat with a counselor Monday through Friday from 4pm to 10pm.
San Diego Access and Crisis Line clinicians can assist you to find a provider to meet your needs.
What types of behavioral health professionals are included in the Behavioral Health FFS Network?
We have different types of providers in our network that provide a variety of services to meet your behavioral health needs. A description of the types of providers and the services they provide are listed below.
Masters Level Clinician: Masters Level Clinicians have Master's degree in one of the following mental health disciplines: Social Work, Professional Counseling, Marriage and Family Therapy, Psychology, or Nursing. These individuals are independently licensed in the state in which they practice. They are commonly known as LCSW's, LMFTs, or LPCCs. They provide various services including assessment, diagnosis, and therapy for behavioral health conditions. In some cases, they may recommend that you consult with a psychiatrist, primary care physician or nurse practitioner to evaluate whether medication could contribute to achieving the best outcome.
Psychologist: Psychologists generally have doctoral degrees in the area of educational, child, clinical or counseling psychology. Psychologists are independent practitioners licensed in the state in which they practice. They are commonly known as Psy.D or Ph.Ds. They provide a variety of services including assessments, psychological testing for diagnostic purposes, and most offer therapy services for behavioral health conditions.
Psychiatrist (Physician): Psychiatrists are Medical Doctors that specialize in psychiatry. They are licensed in the state in which they practice and most are Board Certified in their specialty. They are commonly known as M.D.s or D.O.s. Most often they conduct a thorough evaluation and may prescribe medications, then monitor the effects of the medications. Some psychiatrists also conduct therapy. Some psychiatrists have sub-specialties in the area of child psychiatry, adolescent psychiatry, addictions or geriatrics. If you are interested in a psychiatrist who has a specialty be sure to inquire as to whether or not they have been trained in that specialty.
Psychiatric Nurse Practitioner (PNP): PNPs also called Mental Health Nurse Practitioners have master's or doctoral degrees in psychiatric-mental health nursing. These individuals are independent practitioners licensed in the state in which they practice. They can provide services similar to a psychiatrist including assessments, diagnosis, and may provide treatment through medication management and therapeutic interventions.
What is meant by Timely Access to Care?
Beneficiaries have the right to appointments within the following timeframes: Urgent – 48 hours; Routine (Non-Urgent) – 10 business days for non-psychiatrist; 15 business days for psychiatrist. The wait time for a routine appointment may be longer if the provider has determined and documented that a longer time period will not negatively impact the beneficiaries health. Interpreter services are available to beneficiaries at the time of the appointment as requested. If you need assistance with a timely referral to an appropriate provider, please contact the Access in Crisis Line at (888) 724-7240. For more information regarding Timely Access to Care, please click here: Timely Access to Care
Where can I report inaccuracies in the Behavioral Health FFS Network provider directory?
California residents may report possible inaccurate, incomplete or misleading information listed in the provider directory by calling 1-800-798-2254 Option #7, or emailing sdu_providerserviceshelp@optum.com.
For members outside of California: Please check with your provider before scheduling your appointment or receiving services to confirm that the provider is participating in our network.
Who do I contact if I need Language Interpreter Services?
Language Interpreter Services 1-800-798-2254 Option #7 or call the number on your member identification card. Language interpretation services are available at no cost to the member.
Provider information contained in this directory is updated weekly at a minimum, but may have changed since the last update.
American Disabilities Act Notice: In accordance with the requirements of federal Americans with Disabilities Act of 1990 and Section 504 of the Rehabilitation Act of 1973 ("ADA"), we provide full and equal access to covered services and does not discriminate against qualified individuals with disabilities on the basis of disability in its services, programs, or activities.
The following services covered through the Medi-Cal benefit require authorization as outlined:
Inpatient Psychiatric Hospitalization: Treating hospital please call Optum for authorization at 1-800-798-2254, Option 3.


Long Term Care: Pre-authorization is required. Treating hospital to request authorization on the client's behalf by calling Optum at 1-800-798-2254, Option 6.


Outpatient Specialty Mental Health Services: For referrals, please contact the San Diego Access and Crisis Line, 1-888-724-7240. Providers to request authorization on the client's behalf by submitting Outpatient Authorization Request.
If you or someone you know is currently experiencing a life threatening emergency please call 911. If you are experiencing a behavioral health crisis or need additional referrals you can call the Access and Crisis Line at 888-724-7240 for immediate assistance 24 hours a day, 7 days a week.