Access & Crisis Line
San Diego Access and Crisis Line (ACL)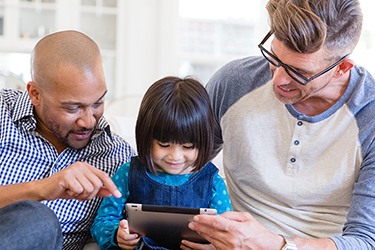 The San Diego Access and Crisis Line (ACL) has been serving the people of San Diego County since 1997. It receives thousands of calls per month related to suicide prevention, crisis intervention, community resources, mental health referrals, and alcohol and drug support services. Confidential and free of charge, the line is immediately answered 7 days a week, 24 hours a day by Master's-level and Licensed Clinicians. The counselors average 16 years of clinical experience in a variety of backgrounds, including: emotionally disturbed youth, geriatric social services, nursing, in-home domestic violence intervention, case management, and drug and alcohol abuse. Language interpreter services enable the ACL to assist in over 200 languages within seconds.
The San Diego Access and Crisis Line (ACL) is a 988 Suicide and Crisis Line Partner
Launched on July 16, 2022, 988 is the new national phone number for connecting people to the 988 Suicide and Crisis Lifeline, which is a national network of local crisis centers that provides free and confidential emotional support to people in a suicidal, mental health and/or substance use crisis, 24 hours a day, 7 days a week in the United States. 988 is accessible via telephone, chat, or text.
During the initial rollout, telephone calls made to 988 will be connected to a crisis call center based on the area code associated with the phone number from which the call is made.
Calls made from a San Diego County area code (e.g., 619, 858, 760, or 442) will be routed directly to the ACL.
Calls made from other area codes will be routed to the local crisis call center based on the caller's area code. Call center staff will work to deescalate the situation and reroute the caller to the crisis call center closest to their current location for local services if needed.
San Diego County residents and visitors are encouraged to reach out directly to the ACL at 1-888-724-7240, the region's existing crisis line.
Material Ordering Information
To order hard copies of the above materials please use our Outreach Request Form. If you need additional assistance or have questions regarding obtaining materials, please email the outreach team directly at sdoutreach@optum.com